The international path
to digital co‑creation
The international path to digital co‑creation
PiXii Co-Creation is the first European incubator for immersive projects, established as an international path of collaborative digital creation. With a duration of 24 months, PiXii Co-Creation is dedicated to the digital mediation and cultural innovation industries.
PiXii Festival launches the PiXii Co-Creation incubator, coordinated by Sunny Side of the Doc, in partnership with Creatis, 2K Films, MOMUS and MUTEK, with the support of Creative Europe.
This new European initiative aims to initiate synergies between artists and innovative studios, key digital players and cultural institutions in order to develop international collaborative projects with immersive content.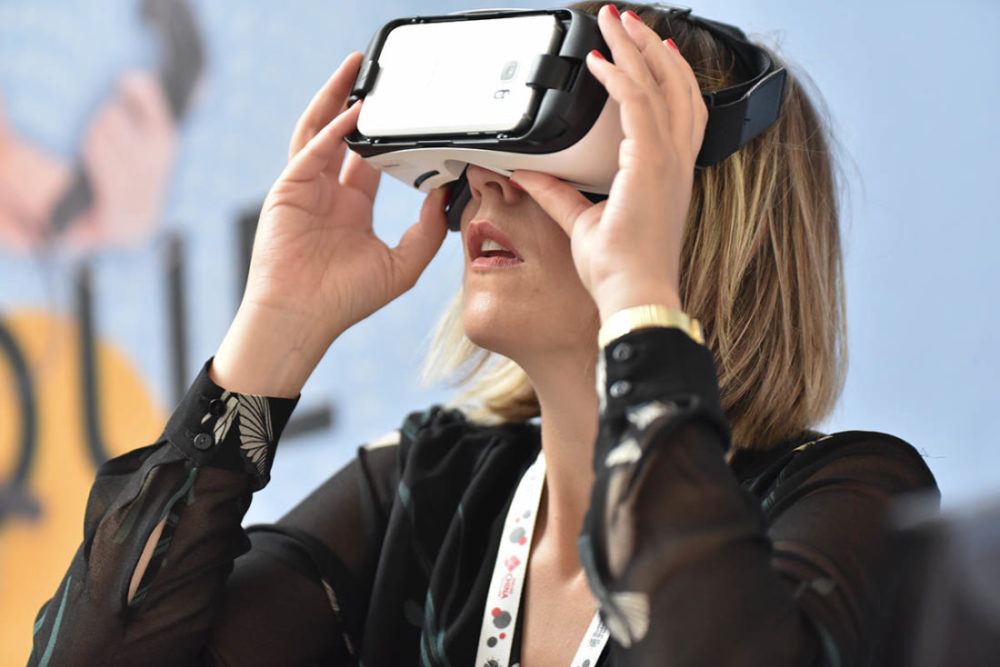 How it works
A collaborative way to accelerate the development of ideas PiXii Co-Creation incubator aims to increase collaboration and skills sharing between European digital culture market players through exchanges, hands-on workshops and insightful meetings around international events under the supervision of two mentors.
A project supported by Creative Europe

The Culture sub-programme of Creative Europe supports PiXii Co-Creation, in its mission to strenghten intercultural dialogue, skills development, and facilitate the cross-border circulation of cultural content.
Its innovative dynamic based on the principle of co-creation ensures the exchange of good practices and a fruitful networking between co-creative participants.
New media producers
Digital artists
Creative studios
■ Join forces to co-create new forms of immersive storytelling
■ Learn how to collaborate with museums and cultural institutions
■ Benefit from expert advice during the workshops
■ Pitch your project in front of internationally renowned decision-makers
■ Boost your visibility
■ Join a new ecosystem of international creators, experts and cultural actors
Museums
Cultural institutions
LBE
■ Enhance the visitor experience
■ Initiate original collaborations with creative transnational teams
■ Contribute to the exchanges and intervene as an expert during the workshops
■ Join the privileged group of partner institutions
■ Co-finance or exhibit one of the co-created works within your structure
■ Be part of an initiative supported by Creative Europe
Official sponsors

.
■ Support the new creative industry dedicated to digital mediation and cultural innovation by being the source of creative projects with high potential
■ Meet the next generation of digital talents and be recognized as a key player in digital cultural creation
■ Boost your visibility on an international scale
Award
The winning project will benefit from the exclusive expertise and guidance of a mentor during the co-financing and co-production phase